Repaving is EXPENSIVE.
Restoring is COST-EFFECTIVE.
Especially When You Do-It-Yourself!
EASY TO APPLY | EASY TO TRAIN
At only a fraction of the cost of re-paving, BIORESTOR® asphalt rejuvenator preserves and protects asphalt pavements, ensuring the MAXIMUM longevity of your paving investments… with just one application!
And now you can order, dilute, and apply the product yourself – saving you up to 50% of the cost of having a contractor apply it!
Time and testing have shown that using a rejuvenator such as BIORESTOR®® – BEFORE asphalt breaks down – enables communities to use their road budgets more efficiently and expand their annual pavement preservation goals.
It is cheaper and easier to take care of a good road…
than to save a bad one!
Put BIORESTOR® Asphalt Rejuvenator technology to the test!
Download our FREE Testing Reports
The results speak for themselves!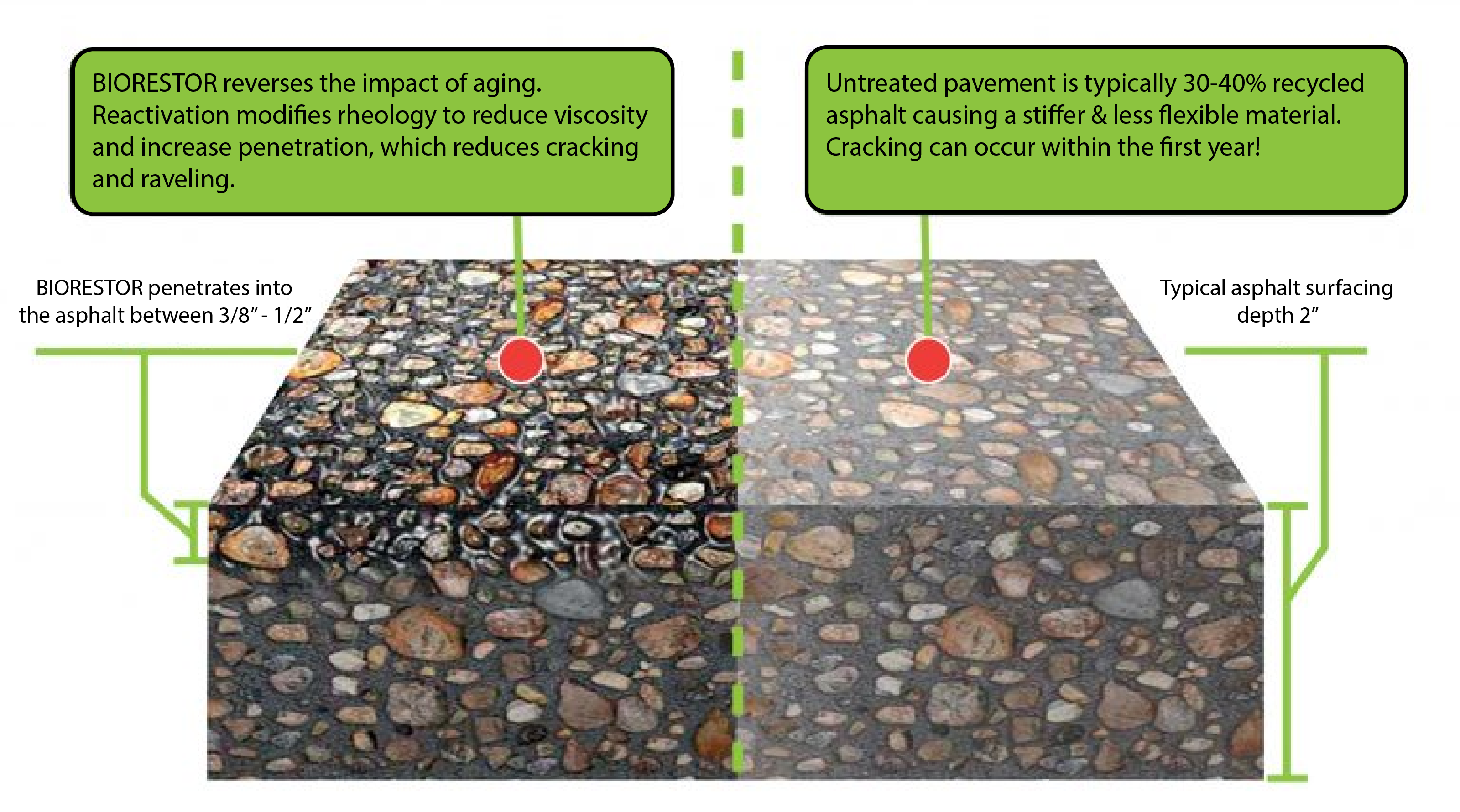 Download the Case Study!

After 10 Years the section of road treated with Biorestor® displays minimal maintenance required while the untreated section needs significant attention.
"
The (BIORESTOR®) treated half-mile stood up well for 13 years, while the untreated had to be patched and repaired often."